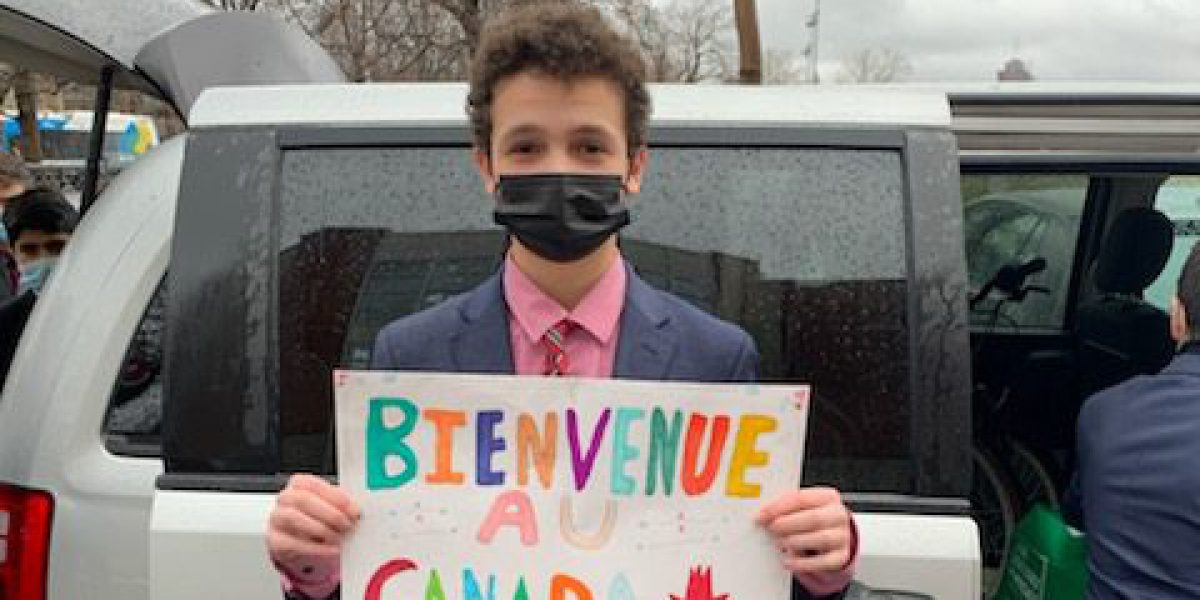 The story begins in 2022, when Loyola High School teacher Annie Beland, shares a book entitled Refugee by Alan Gratz with her grade 7 class. The book tells the story of refugees who had to overcome many obstacles to find a stable life.
Touched by these stories, she decided to deepen the reflection with her students in this year's religion class, making the connection between the refugees' journey and the story of Jesus.
Indeed, in the Bible, Jesus and his parents must flee their city to seek refuge in another country to save their lives. She then encourages her students to reflect on the meaning of welcoming these people who are strangers to Canada like Jesus was in Egypt. To set an example, the grade 7 students decided to offer gifts and words of welcome to the refugees.
Jesuit Refugee Service community worker Rocky Robenson and Ms. Beland then organized to deliver the collected gifts to the refugee families.
For him, the students' gesture was a sign of a fraternal act of simplicity and kindness.
These young people have given the best of themselves, and that's the most important thing and from the looks on the faces of the families we met; I can assure you that this gesture was greatly appreciated.
Rocky Robenson
According to Ms. Beland, it was a great meeting and a wonderful moment of exchange.