Statement in Favor of Status for All in Canada
13 September 2022
|

SJR Canada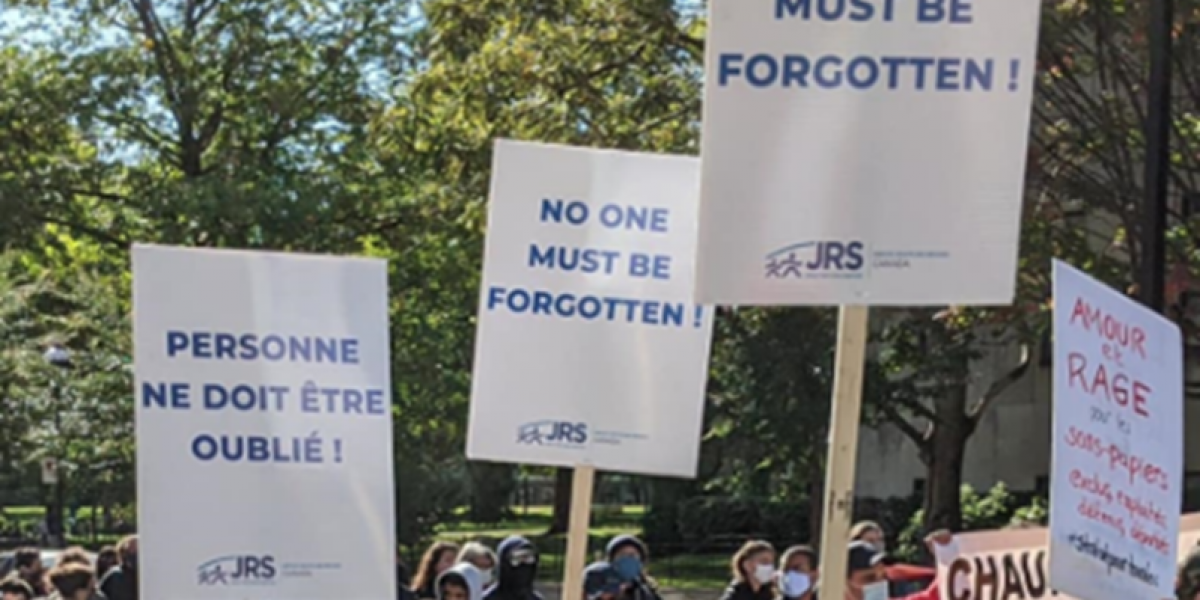 It was with great emotion that we learned that the federal government plans to implement a program to regularize the files of undocumented persons. Through this program, they will be granted permanent resident status. Such a measure, if adopted by the Canadian Parliament when it resumes the Fall session on September 19th, could considerably change the lives of more than 500,000 people. These people are men, women and children who will have better living conditions in Canada.
As a Catholic organization committed to the rights of migrants, Jesuit Refugee Service (JRS) advocates for the effective adoption of this regularization program. This initiative reflects our hope that it will restore dignity to people who suffer on a daily basis. We believe that this project is an invitation to the love, mutual aid and charity that we must show to immigrants as human beings.
We also hope that the Quebec government will follow the federal government's example. Concretely, Quebec could relax its immigration rules in order to improve the living conditions of many people. Not only undocumented immigrants, but also about foreign students and migrant workers. They help us in key areas where there is clearly a labor shortage (health, agriculture, hotels and restaurants…). We all have a moral duty towards people without status or in precarious situations. We can only hope that our political leaders recognize the efforts of all those who have stood by Canadians before, during and after the COVID-19 pandemic.
Norbert Piché,
Directeur du SJR Canada